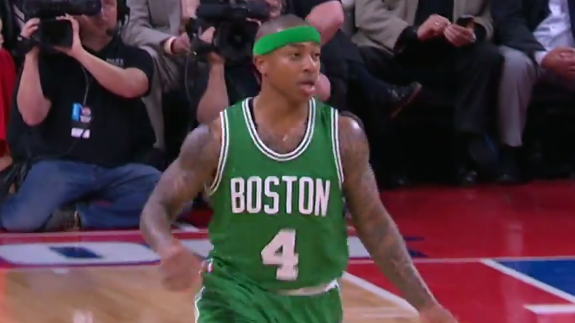 The Boston Celtics and Isaiah Thomas won again behind his 34 points in Detroit. Pushing the C's into 7th place in the eastern conference playoff race.
"The last few games, he's really playing more like himself," head coach Brad Stevens said after Wednesday's win, via the team's official Twitter account. "We don't need him to get 34 every night, but we need him to be good."
Over a three game span, Thomas has been on fire scoring 82 points during Boston's run toward the postseason.
H/N NESN