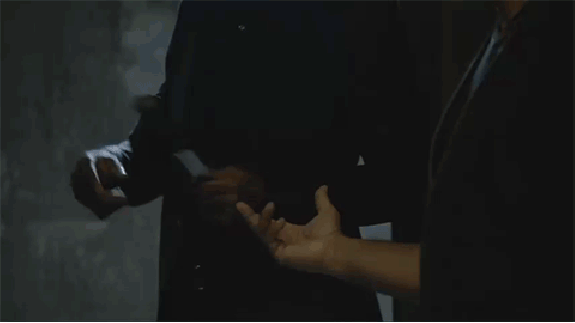 The New York Knicks season begins today, but Knick fans who love the F/X show "Sons Of Anarchy" got an early dose of Carmelo Anthony in primetime, as the Knickerbockers superstar made a cameo appearance on the show. Per Syracuse.com.
"That's right, the former Syracuse basketball star made a bizarre cameo on the FX drama. According to SB Nation, Melo had no lines, but ominously whispered in Moses' (Mathew St. Patrick) ear and then handed him a knife.
TV Line reports Moses used the blade to cut off the fingers on Bobby Elvis' (Mark Boone Junior) left hand while he was in a holding cell. The bloody fingers were then sent to the Sons of Anarchy Motorcycle Club, Redwood Original (SAMCRO)."
Yes. This does seem way easier than running the triangle offense.
H/N UPROXX