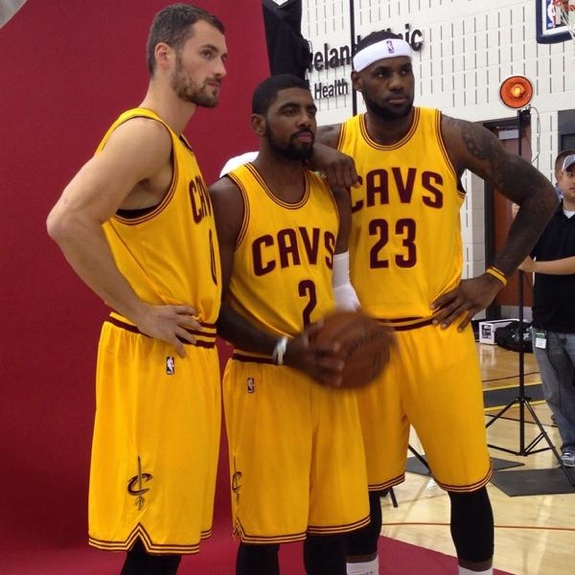 Cleveland Cavaliers media produced the first look at the new big three of Kevin Love, Kyrie Irving and LeBron James.
"The challenge with the team is every single day we have to understand we can't waste that day said James. We have to prepare each and every day to get better. Each day and each month, throughout the process we have to give ourselves a chance to compete at the end of the year. It's not going to be easy at all, but if we have patience with the process and everyone buys in to coach's system then it will help us out a lot."
It's gonna be hard for this team to not be fun.
#AllForOne. #CavsMediaDay pic.twitter.com/aTKTOwzEva

— Cleveland Cavaliers (@cavs) September 26, 2014
H/N USA Today