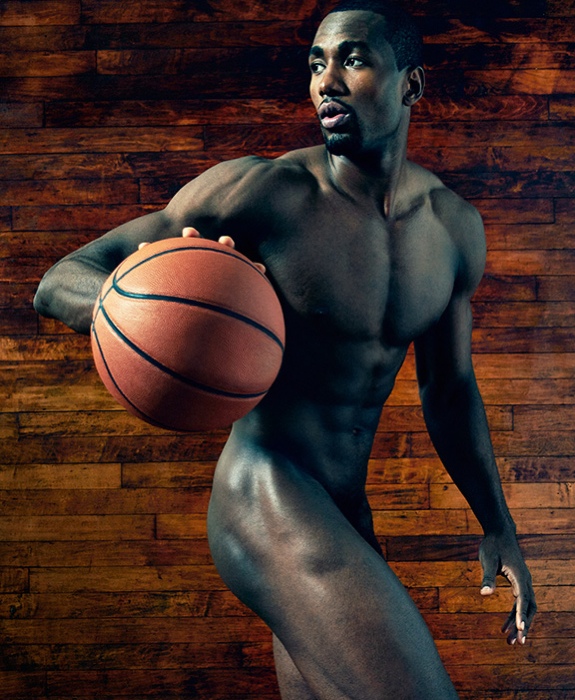 The ESPN "Body Issue" is out and representing the NBA is Serge Ibaka standing 6'10" at 245 pounds which seems light for someone carved out of granite. In the accompanying interview with Ibaka, the Spanish international player talks about many things including the the first time he discovered basketball in Africa.
"It was in the Congo. I think I was like 7 or 8. My mom and dad played basketball too, so my dad was always asking me to come to see him play. So one day one of the guys who was playing with my dad, he said, "Hey, let me teach you something." So he took an empty bottle of water and was using it as a ball and he said, "OK, take one step and do two and then jump — that's all it is." I went back home, and all night I was doing it. All night. That's all I could think about. Even in the bathroom, I'm brushing my teeth and I start doing this. That's where everything started."
Ibaka also discussed he love for lifting weights in the gym.
"I wish I had more body parts that I could work out. If I had my way, I'd be in the gym all day. I love to lift. When I don't have basketball practice, I'll be in a gym for 2.5 hours – 30 minutes abs, 2 hours lifting."
Just reading that made me want to ice up. For more of his interview check it out here on ESPN.