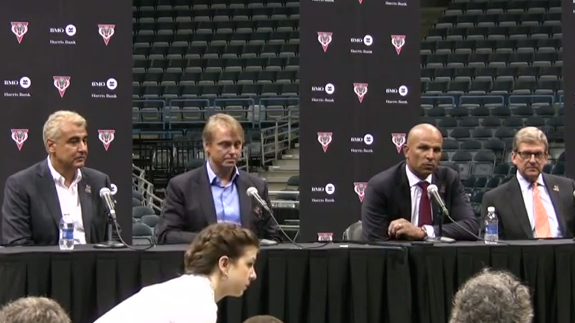 The hiring of Jason Kidd got real today, as the Bucks officially introduced the former Nets coach to the Milwaukee media in a press conference. Of course a few questions were asked about what went down in Brooklyn, but Kidd slipped those inquiries like he did pick and roll passes as a player.
"Having this opportunity with Milwaukee, I'm very excited about it," Kidd said. "For me, I've played in small markets; I've played in big markets. Basketball is inside the arena. It doesn't recognize what market you're in. It's about wins and losses and that's the way I approach it."
I feel like this won't end well, but for the sake of the Bucks I hope it all pans out.