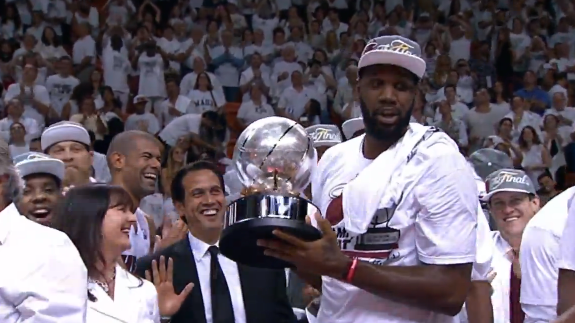 For the fourth year in a row the Miami Heat will advance to the NBA Finals after beating the Pacers in game 6 117-92.
"It's bitterly disappointing to lose to this team three years in a row, said Frank Vogel. But we're competing against the Michael Jordan of our era, the Chicago Bulls of our era,"
This makes Miami only the third franchise in NBA history to go to the Finals in four consecutive years.