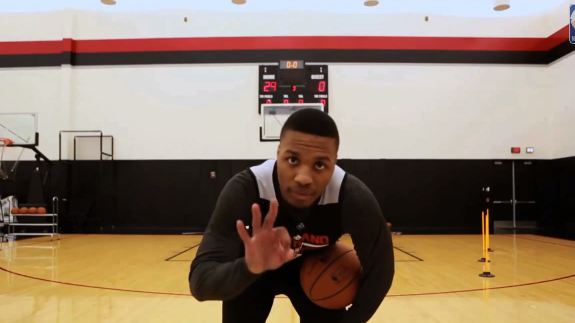 Tonight reigning Rookie of the Year Damian Lillard will become the first player to participate in the Taco Bell Skills Challenge, Foot Locker Three-Point Contest and Sprite Slam Dunk Contest.
"It's not like I have to do them all at the same time," says Lillard, "but if I had to, I could."
I expect Lillard to place well in each of these challenges in New Orleans and to drink a lot of Gatorade while doing so. Lillard Time is about to get extended tonight.
H/N Forward Center