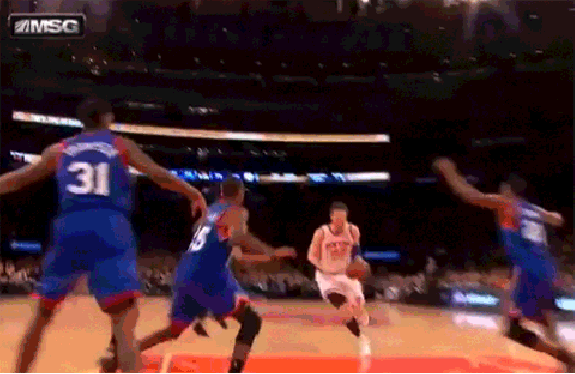 What seemed funny, just got all serious. A day after Andrea Bargnani had a hilarious / miserable dunk attempted that had him crashing to the floor in a heap. The Knicks have announced he will be out indefinitely with torn ligament in left elbow.
"Bargnani was hurt Wednesday during a 110-106 loss to Philadelphia when he landed hard while attempting to dunk. He had an MRI on Thursday that revealed the injury."
Bargnani was averaging 13.3 points and joins Knicks forwards Kenyon Martin and Amare Stoudemire on the injured list.
H/N Globe and Mail