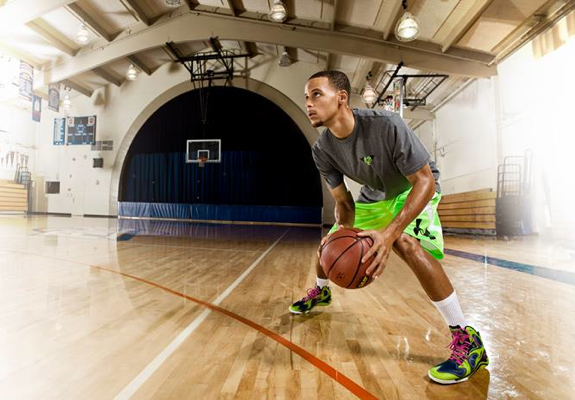 Today Under Armour announced the addition of sharpshooter Stephen Curry to their roster that already includes Brandon Jennings, Kemba Walker, Greivis Vasquez and Raymond Felton. For the upcoming season, Curry will be wearing the new UA Micro G Anatomix Spawn.
"After the exciting playoff run we had last year, I carried that momentum to my training and pushed myself at every level this offseason," said Curry. "I joined the Under Armour family because they share my passion for working hard and taking no short cuts. From what I've seen, they are extremely committed to supporting their athletes on and off the court as well as building the game's most innovative basketball footwear that will help make my job on the court a little bit easier."
Curry also tweeted "Excited to join @UAbasketball – a brand that believes in innovation, passion & NO SHORTCUTS! #IWILL". The shoe war just got really interesting.