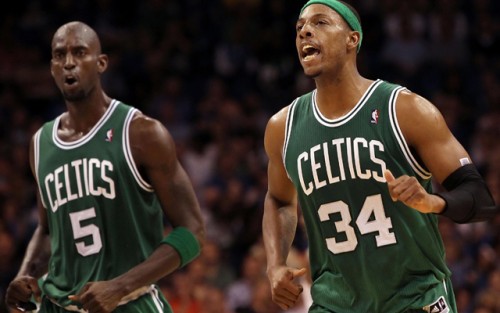 Well Hello Brooklyn indeed! The break up of the Celtics core continues and the Nets are the latest to benefit from their fire sale.
Out of almost nowhere the Nets and Celtics have come to terms on a blockbuster deal to send Kevin Garnett (who agreed to waive his no-trade clause), Paul Pierce, and Jason Terry to the Brooklyn Nets.
The Celtics will receive three first-round picks (2014, 2016 and 2018) along with Kris Humphries, Gerald Wallace, Tornike Shengelia, Reggie Evans and Keith Bogans.
No trade between the teams can officially be consummated until July 10, but make no mistake about things in the east getting really real with this huge deal. The Nets are now a legit contender my friend.