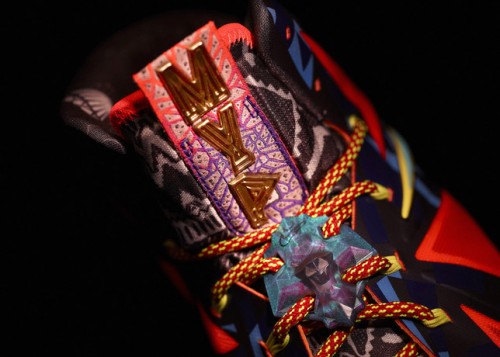 Nike celebrates LeBron James winning his fourth MVP award with a special edition LEBRON X MVP shoe (that he wore yesterday) to go along with a new "Witness History" campaign. Featuring a multifaceted vibrant colorway on the right an left shoe, MVP on the tongue and a bunch of other design surprises. Here is what Nike has to say about them.
"The vibrant LEBRON X MVP shoe fuses the unique colorways and designs of each style in the LEBRON X series, which James debuted in August 2012. The design details, including MVP on the shoe tongue, weave the story of James's incredible journey over the past year. It's a path that has seen him striving for excellence by perfecting his shooting efficiency, assists and rebounds to cut through defense effectively as an individual and as a team. Along the way, James has traveled from the courts of London to the hardwood arena of Miami, achieving victory in an extraordinary 27-game winning streak."
The LEBRON X MVP shoe will be available in limited quantities at select retailers in North America and China soon.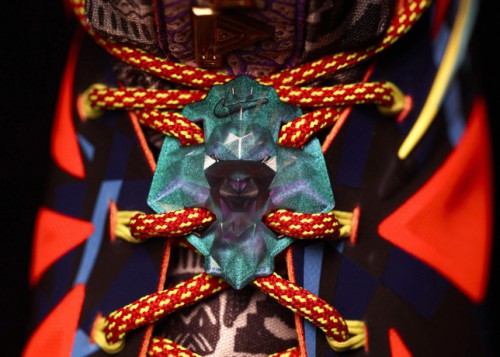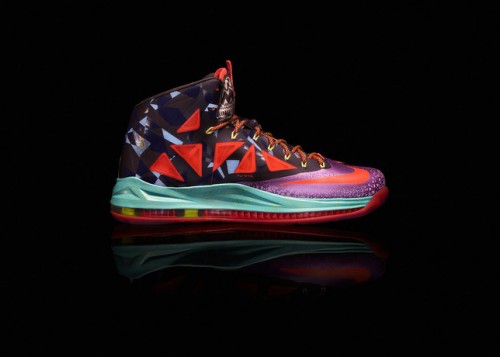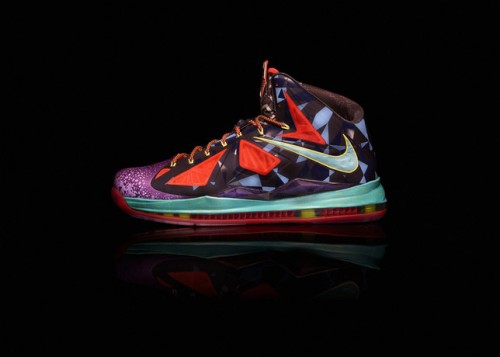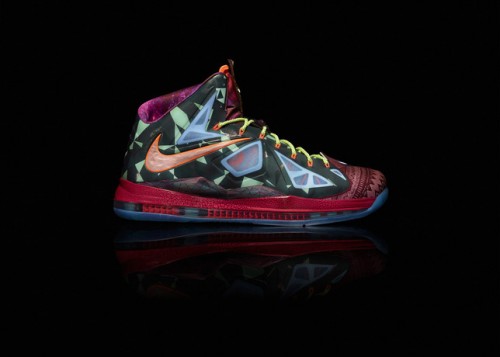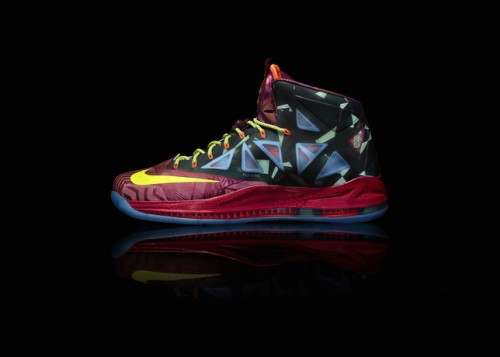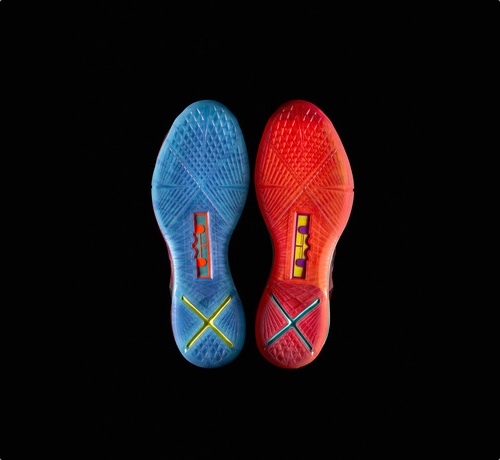 H/N Nike