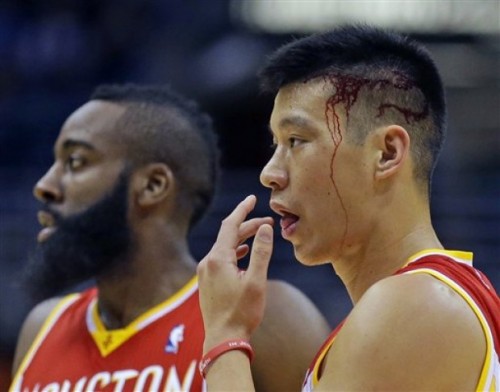 The Houston Rockets lead the league in bleeding stoppages of play and this head on collision Jeremy Lin suffered with Larry Sanders chasing a loose ball, unfortunately kept that lead safe.
It looked pretty bad at first glance for Lin as he was bleeding heavily from the head, but once Lin left for treatment he returned in the fourth quarter as the Rockets defeated the Bucks 115-101. Yup, he's one tough dude.
See the collison below.