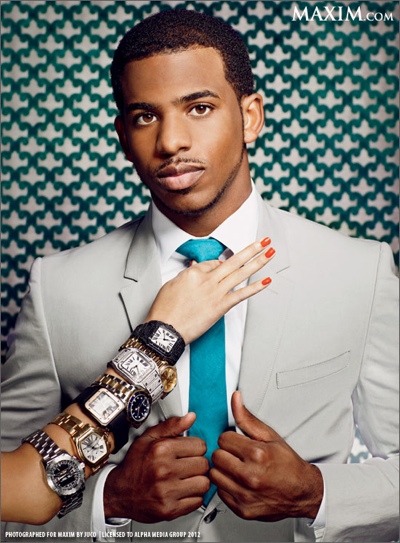 Not only is Chris Paul a better point guard than you (I assume Rajon Rondo isn't reading this post). He's also a better / more obsessed watch collector than you too.
In an interview CP3 did with Maxim, Paul claims that he brings a stable of 12 luxury watches with him while travelling for every occasion imaginable.
Which includes a limited-edition Breitling and possibly a watch that he spent approximately $50K on. My god man, for that price I picture a watch made from the same materials as Captain America's shield.