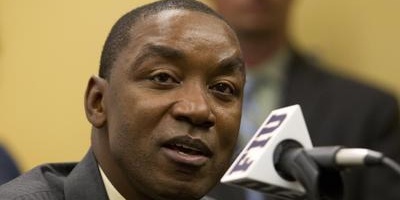 The more things change, the more they stay the same. After three straight losing seasons, Isaiah Thomas has been fired as the head coach of Florida International University. Under Thomas, FIU never won more than 11 games in a season and FIU went 26-65 in three seasons.
Thomas originally signed a five-year deal that included revenues from ticket sales, commissions collected on food and beverage concessions and sponsorships. However FIU averaged 1,071 fans at home this season, nearly four times that many on the road.
Previously, Zeke was last seen destroying the Knicks as their head coach and president.
H/N Globe and Mail