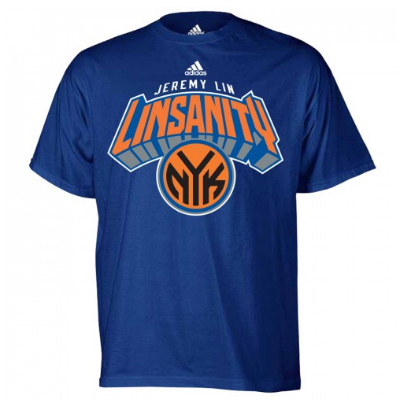 This Jeremy Lin thing is so real, it doesn't get any real-er. Since he stepped into the spotlight and breathed air into the Knicks. The Asian sensation has been setting the media ablaze, so it's only right that he would have his own t-shirt, so fans can show their Linsanity on their chest. At this exact moment, there can't be a hotter t-shirt in the league.
Girls are not immune to Linsanity either, see the ladies cut of this tee below.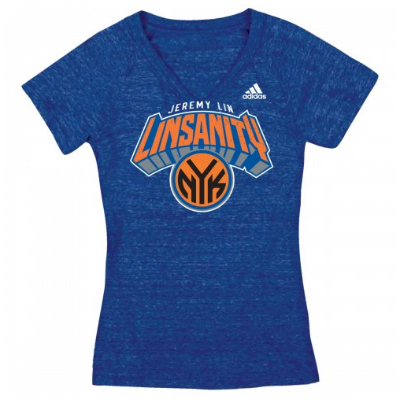 Cop your tee at the Knicks Store.