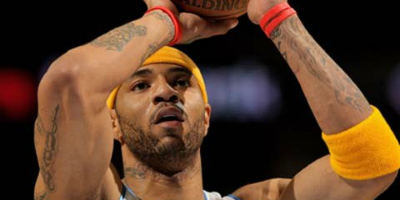 Kenyon Martin won't play in Monday's game at the Orlando Magic, but he's expected to join the Los Angeles Clippers by then.
The 6-9 power forward signed a one-year, $2.5 million deal with them this weekend and gives the Clippers needed depth on the frontline and a roster with six guards.
Clippers guard Chauncey Billups, who spent 2008-11 as Martin's teammate with the Denver Nuggets, believes he's a nice complement to 6-11, high-flying center DeAndre Jordan. Blake Griffin is the starting power forward.