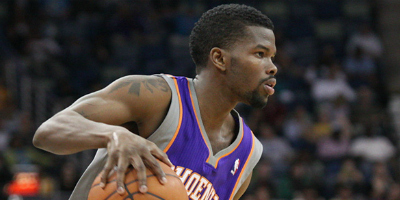 Phoenix Suns restricted free-agent guard Aaron Brooks(notes) has agreed to a one-year deal with Guandong of the Chinese Basketball Association, sources told Yahoo! Sports.
Brooks is a popular player in China from his days of playing with Yao Ming(notes) in Houston. He's been talking on and off with Chinese teams for several months, and finally agreed to a deal believed to be worth more than $2 million for the season.
Under Chinese Basketball Association rules, Brooks is obligated to play the full season in China without an opt-out clause should the NBA lockout end.