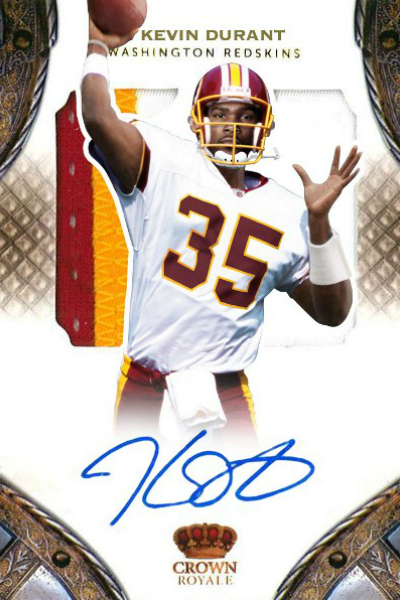 What if Kevin Durant played for the Washington Redskins, is apparently the new what if LeBron James played for the Cleveland Browns.
After dominating the random flag football game he recently played in as quarterback and defensive back, scoring four touchdowns and picking off three passes. Panini America decided to have some fun with the KD football madness and designed this Durant rookie card as part of their 2011 Crown Royale Football and upcoming 2011 Certified Football designs.
No word yet if this card will actually make it to market, but so far the card of Durant as a quarterback is already enjoying a better passer rating than Rex Grossman. Zing!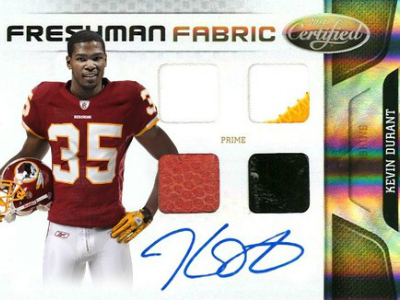 H/N Deadspin