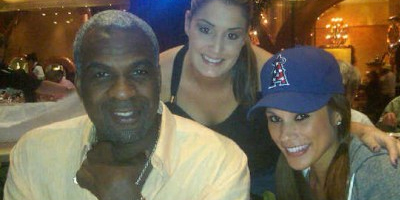 Casino security at Aria 1 – Charles Oakley 0.
What happens in Vegas usually stays in Vegas, unless you're a former NBA tough guy that gets his arm broken by hotel security. Oh snap is right!
Unfortunately for Oak, for no real clear reason yet. Toy cops at the Aria Hotel & Casino in Sin City apparently beat him down twice and broke his arm in the process. Nicole Tucker (twitter.com/vipnickit), the Executive Casino Host at Caesar's Palace was there to witness the beatin' first hand and tweeted: "@CharlesOakley34 Oak got jumped at Aria not once but twice by security…wow"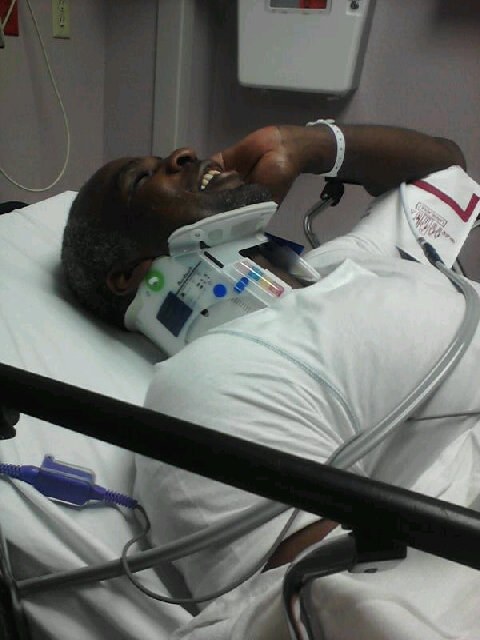 Then she posted these pics above of Oakley in the hospital with a broken arm sporting and neck brace. Surely somewhere Tyrone Hill is getting his steady LMFAO on, after reading this.