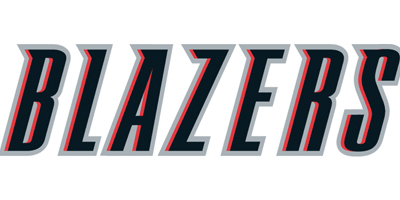 Trail Blazers end nine-game losing streak in Golden State with 110-105 win behind 41 points from Brandon Roy
An incredible streak was done in by an incredible comeback Thursday by the Trail Blazers.
Led by a determined and playground-tough 41 points from Brandon Roy, and a whirlwind 17-3 run to close the game, the Blazers overcame a 13-point fourth quarter deficit and beat Golden State 110-105, ending a nine-game losing streak at Oracle Arena.
"It's over,'' a smiling coach Nate McMillan said, referring to the streak. "But I'm a lot happier about what we did: we followed the game plan and executed.''
The Blazers wanted to take advantage of their size to score inside and get to the free throw line and they succeeded at both. Portland had 53 rebounds, including a season-high 22 offensive rebounds that led to 29 second-chance points. The Blazers also hit 31-of-37 free throws; Golden State made 19-of-21…
The Oregonian

Blazers 110, Warriors 105 Re-Thoughts: The Comeback
How fitting. Two days after blowing a double-digit lead to the Sacramento Kings, the Blazers come back from a double-digit deficit to beat the Golden St. Warriors in Oakland for the first time since the Lord of the Rings movies were still in theaters. Sounds like a perfect time for a companion piece to the breakdown of the near-collapse against the Kings.
We'll be picking things up in the fourth quarter, but know that until that quarter was well underway, the Blazers had been thoroughly outplayed by the smallball Warriors, again…
Rip City Project
It's a Marathon, Not a Sprint
In Oakland Thursday, the Blazers played the tortoise to the Warriors' hare. Golden State ran laps around Portland through three quarters building a lead that swelled to 16. But their sharp shooting, high-octane offense eventually flamed out. After holding the Warriors to a dismal nine fourth quarter points—tying an all-time best—the Trail Blazers finally squeaked away to steal a 110-105 win in Oracle arena. It was Portland's first victory in Oakland in 10 tries, and the first for any current member of the Blazers roster, save for Joel Przybilla.
Thursday's Blazer victory shared some parallels with Tuesday's over the Kings, as Portland again beat a vastly inferior team, but failed to do so convincingly. On one hand, any win in a tight playoff race is a good one. On the other, this is the time of the season that the Blazers should be playing their best ball if they hope to make waves in the playoffs…
The Portland Roundball Society