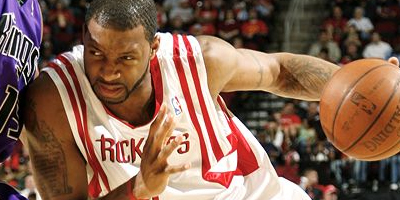 Waking up this morning the last team I expected to win the Tracy McGrady sweepstakes was the Sacramento Kings, or any other team not named the Knicks for that matter. Well after some Chai tea and some more research, there it was.
Tracy McGrady shipped off to the Kings, for guards Kevin Martin and Sergio Rodriguez, center Hilton Armstrong and forward Kenny Thomas.
The Kings also reportedly will get hard as nails forward Carl Landry, and seldom-used forward Joey Dorsey. According to ESPN.com, the dust hasn't settled on this deal yet and the Knicks will try to acquire T-Mac from his new team.
Lets see what happens before the 3PM EST trade deadline.