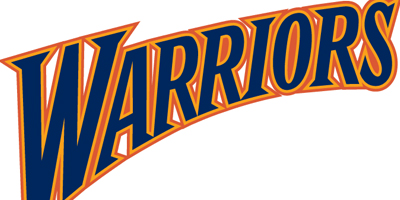 Golden State Warriors rout Sacramento Kings as C.J. Watson scores career-high 40 points
The win, just No. 15 on the season, was comfortably in hand. Yet just before the Warriors' 130-98 win over the Sacramento Kings was complete, every player on the bench — including all of the injured players, even guard Raja Bell — was on his feet intensely watching.
And when guard C.J. Watson's circus left-hand layup rolled in, giving him a career-high 40 points, they went bananas. It was a moment that encapsulated why these players are happy the team is unlikely to make a trade by today's noon deadline.
"Things are feeling good," said rookie guard Stephen Curry. "You can tell. Everybody's smiling, having fun. … Hopefully this whole unit's going to be back next year."
Contra Costa Times
Can 40 points buy way out of town?
Watson scored a season-high 40 points on 16-for-23 shooting to go along with seven rebounds and six assists in what acted as an exciting backdrop for what is expected to be a dull trade deadline for the Warriors.
League sources said teams showed interest in Monta Ellis, Corey Maggette, Andris Biedrins and Anthony Randolph, but general manager Larry Riley said he doesn't foresee making a trade today.
"We've spent quite a bit of time with everything we could look at, but I don't have anything that I expect to happen," Riley said. "I believe that most of the deals that get done will be of the cap nature, and if we do anything, that would very likely be the direction it would go."
San Fransisco Chronicle
Why does Curry play better than he is? Does this mean he'll be better than he is?
That might sound cliche (Duh, players look better when their shots go in), but think about some other guys in the L. When Dwight Howard shanks his spastic embryonic hook off the backboard, he looks like a football star ruining a celebrity game. When Biedrins has the same problem he looks…like this year's Biedrins. On a bad night, a casual observer could mistake Andre Miller for a D-Leaguer. On a good night Tim Duncan's heroic efforts go unnoticed.
Aesthetic qualities matter in how we judge players. And the main aesthetic focus for a fan is the shot. Face it: The common NBA viewer ignores defense, rebounding, and passing (unless a famous point guard is passing), and sports media cater to that sensibility. It's all about the points, the prettier, the more difficult-looking, the better. Per all that, John Krolik of Cavstheblog.com once broke down the Lebron vs. Kobe "debate" with stunning eloquence:
"One of my chief arguments for LeBron as basketball's best player over the years is that the most valuable skill in basketball is not the ability to convert difficult shots, but create easy ones."
Warriors World