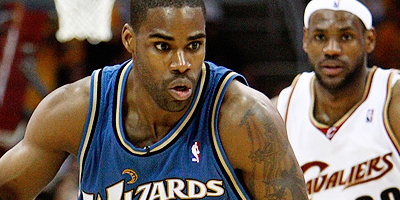 A three-way trade between Washington, Cleveland and the Los Angeles Clippers has officially gone  down with Antawn Jamison as the centerpiece.
Jamison will be heading to the Cavaliers along with Sebastien Telfair. Drew Gooden recently acquired by the Wizards, will head to the Los Angeles Clippers and Zyundras Ilgauskas, a first-round draft choice from Cleveland, Al Thornton and Brian Skinner will join the Wizards.
Washington will also receive the draft rights to Emir Preldzic.