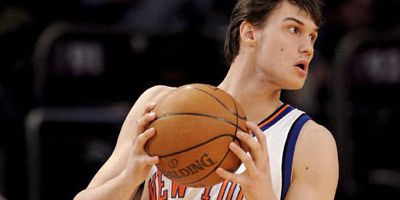 Danilo Gallinari hasn't officially been invited to the 3-point contest during All-Star weekend in Dallas (yet), but that hasn't stopped him for saying he would win it.
Reports out of Phoenix claim that former Knicks lottery pick Channing Frye is a participant in the 3-point contest. As of late Sunday, Gallo said he hadn't heard any news but he did make news by stating "I will win it. I'm telling you right now I'm going there to win."
See the win, be the win, that's what my sensei Freddy always told me. I just  hope this somehow leads to another fake Gallinari promo like this one somehow.
H/N NY Daily News