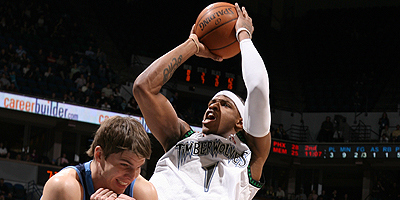 Seeking another offensive option for training camp, the Rockets on Thursday reached agreement on a non-guaranteed contract with free-agent guard Rashad McCants, according to a person with knowledge of the deal.
In a move reminiscent of last season's addition of Von Wafer, also a talented scorer who turned a long-shot chance into a strong season, the spot with the Rockets would offer McCants a chance to revive a stalled career and the Rockets a no-risk look.
McCants, 25, has shown outstanding scoring ability in his four-year NBA career but also gained a reputation for being a locker-room malcontent in Minnesota, especially after he was benched when Kevin McHale, the general manager who drafted him, became coach.