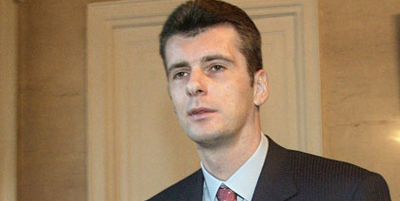 Sold! Pending league approval, Mikhail Prokhorov is set to become the new majority owner of the Nets sometime early next year, according to a press release that was sent out earlier Wednesday.
Current owner Bruce Ratner will still own a smaller stake in the team, and most importantly, the team will be moving toBrooklyn, likely sometime before or during the 2011-12 season.
Prokhorov, the 43-year-old who's said to be worth about $9.5 billion, will take over 80% of the team and 45% of the Atlantic Yards project, of which the Barclays Center is supposed to be the centerpiece. The NBA board of governors still has to approve the deal but it seems like commissioner David Sternis all for it.