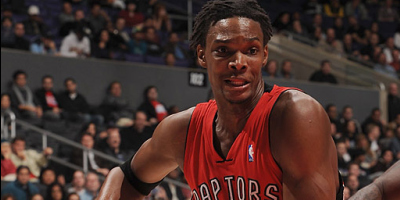 Next Summer Chris Bosh will be signing a new deal somewhere in the NBA, but today Chris Bosh signed a deal with Warner. Â 
Bosh has inked a deal with Warner Music Canada to produce a CD and DVD, with an expected release date in the fall of 2009. While the CD will be a compilation of the six-foot-10 star's favourite songs, along with tracks from new artists, the DVD will have a distinctive Bosh flavour. Hopeful artists can submit tracks through Bosh's website with a chance to appear on the CD.

The DVD will feature characters Bosh has experimented with during online comedy postings and also take fans into his life in his native Texas.
The only way this can go south is if in a few years Warner signs Andrea Bargnani to do the same thing . Zing!