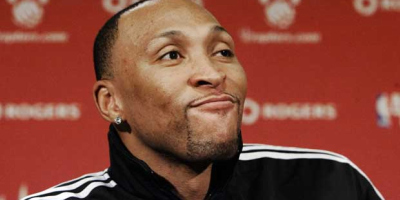 Shawn Marion is pissed off in Toronto and this time it's not because of the weather.
"I'm pissed off," he said yesterday after lifting weights. "I am. I want to win.

"I don't want to go out there and lose every night. I didn't come here for this. I didn't expect this.

"Right now, we've got no fire. We've got to find that fire. That's what we need. We have a talented team, man. We have to pull together and help each other. We have to decide now if we're going to fold it up or look in the mirror, make a stride, and get on with it."
Blah, blah, blah. The Matrix probably hates the metric system, can't find a winter jacket and won't re-sign with the Raptors this summer. Newsflash Shawn, if your not playing for the Cavaliers, Celtics or Magic in the turrible east, expect the same losing feeling elsewhere too.