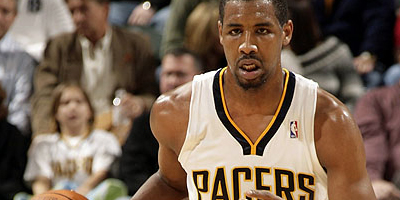 Jones in and Williams out, Larry Bird pulls the trigger on a deal in Indiana.
"The Indiana Pacers traded forward Shawne Williams to the Dallas Mavericks for 14-year veteran Eddie Jones, future draft picks and cash, the Pacers said Friday.
Bird, the Pacers' president, has made it clear he plans to repair the team's image after several negative off-the-court issues in recent years. Williams, Indiana's first-round draft pick in 2006, was dogged by three incidents involving police in the past 13 months.
"He's got a lot of potential," Bird told the Associated Press. "You hate to give up on those type of players, but with what we're trying to do here, we felt it was best to move Shawne. This trade wasn't made because he wasn't talented enough, it was because of the other things."