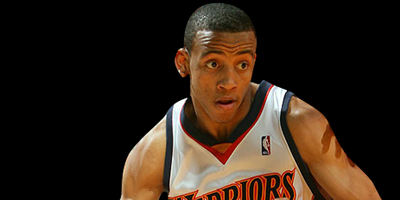 Monta Ellis' first reaction must have been "my kingdom for a moped!", my first reaction MY DAMN!
According to the AP, Monta Ellis was handed a 30 games suspension for finally coming clean and admitting to being in a low-speed moped accident this offseason. Let's hope he compare moped insurance before he decided to hit the road. The outcome could have been even worse for Ellis and the victim otherwise.
If you ask me 30 games without pay is kinda much and this might make for a very unhappy Monta Ellis when he's back in the Warriors line-up. If Ellis stuck with the "basketball related" injury tune, the Warriors would still be in the same place anyway…without Monta.
This is over kill and the Warriors are going to have an opting out free agent on their hands at the end of this contract most likely. Not a great way to get along with the new face of the franchise I'm thinking.
"The Warriors cited Ellis' violation of Paragraph 12 of the NBA's uniform player contract, which bars a player from participating "in any activity that a reasonable person would recognize as involving or exposing the participant to a substantial risk of bodily injury," including "driving or riding a motorcycle or moped."
The suspension will begin immediately, including pre-season games, and run through December 17.