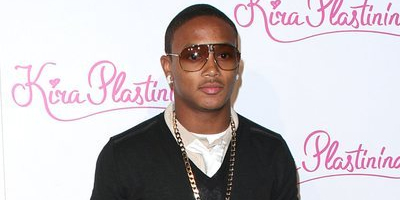 Lil' Romeo, son of former Charlotte Hornets and entertainment mogul Percy Miller currently on scholarship at USC, sat down with People magazine to discuss school, bikes and yes–his love of chick flicks.
As a freshman, Lil' Romeo has already had three "expensive bikes" stolen in just five weeks, while staying on campus and is now only buying " little $5 bikes that hopefully no one will want.".  No more vintage $10 dollar bikes for him anymore…Lil' Romeo has learned his lesson.

Other life lessons Lil' Romeo shared, is to not "bring anything expensive to the dorms," and he now  just  "sleeps with his earrings on." No more antique bikes, or putting his blink in his No Limit tank shaped jewelery box at night? He must be going crazy!

So to protect his favorite romantic comedies like Made of Honor, 27 Dresses and The Notebook he must have hired a professional security team.
Way to not provide opposing teams trash talk material until senior year Lil' Romeo. Awesome!