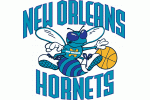 According to an NBA source, free agent forward James Posey has agreed to a four-year contract with the New Orleans Hornets.
The Celtics had been offering three years at the full mid-level exception, but at age 31, Posey admitted he was trying to get the best contract possible while still maintaining a chance to win a championship.
It appears he accomplished his goals. The Hornets, led by point guard Chris Paul, advanced to the Western Conference semifinals last year where they lost to the San Antonio Spurs.
Posey averaged 7.4 points, 4.4 rebounds and 1.5 assists last year for the Celtics.