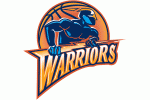 Golden State point guard Baron Davis elected to become a free agent Monday night, opting out of the final year of his contract with the Warriors in a surprise move.
Davis had until Monday night to decide whether to turn down his $17.8 million contract for next season, the final year of a six-year deal. The Warriors didn't expect him to opt out of the deal despite little progress in the parties' long-term contract negotiation, but club spokesman Raymond Ridder said they received a letter from Davis' agent, Todd Ramasar, late Monday indicating his intentions.
Davis still could return to Golden State as a free agent, but his opt-out clause was his only bit of leverage in forcing contract talks with the Warriors before next summer. The former All-Star also is now free to negotiate with other clubs, possibly facilitating a sign-and-trade deal with Golden State.
Press Release