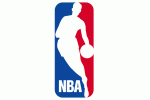 For the second consecutive year, the NBA plans to celebrate the St. Patrick's Day holiday with three teams showcasing Special Edition NBA St. Patrick's Day Uniforms. The Boston Celtics , Chicago Bulls and New York Knicks will wear specially designed green uniforms during select games beginning March 11.
Three additional teams will get into the holiday spirit during their home games: The Dallas Mavericks will don their green uniforms on March 14 against the Phoenix Suns ; the Seattle Supersonics (vs. the Golden State Warriors ) and the Milwaukee Bucks (vs. the Charlotte Bobcats ) will wear their green road uniforms on March 17. The Sacramento Kings will offer festive St. Patrick's Day T-shirts designed by adidas.
This is the second year of the St. Patrick's Day uniform program, which was designed by the league as a way to celebrate specific holidays through limited-edition merchandise and fan gear.