Hooped Up | May 22, 2013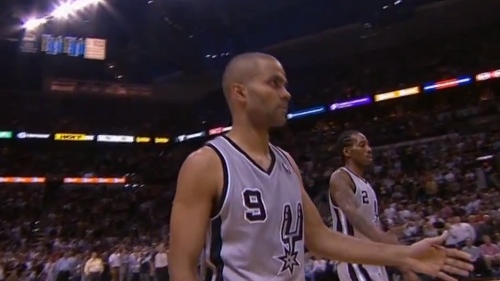 In Game 2 of the Western Conference Finals, Tony Parker equalled a playoff feat last accomplished by Rajon Rondo in 2007 by dropping an amazing 18 dimes on the Spurs way to a 93-89 overtime victory.
Parker's passing performance in game 2 also tied the Spurs franchise record for the second most assists is Spurs playoff history shared with Avery Johnson and it was just two shy of the record set by Johnny Moore in 1983. Now that we're done with the Spurs assist history lesson. Check out all 18 of Parker's dimes below.