Hooped Up | April 26, 2013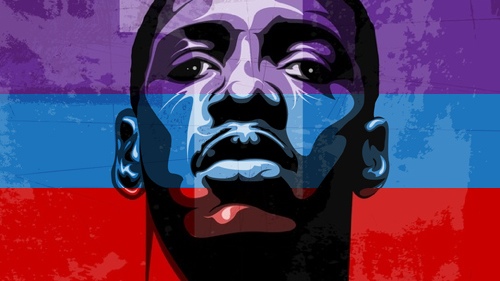 Artist Dustin Watson pays tribute to Tracy McGrady now playing with the Spurs. With three pieces to remind you of the T-Mac glory days you probably forgot about. There is a purple infused McGrady portrait to remind you off all the potential visible in his game with the Raptors. A blue reminding you of his 62 point explosion as a member of the Magic and a red one that allows you to reminisce about his 13 points in 33 seconds performance with in the Rockets.
Check them all out below.