Hooped Up | May 18, 2011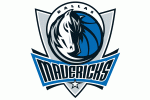 Dirk Nowitzki outdueled Kevin Durant scoring 48 points on just 15 shots Tuesday to lead the Mavericks over the Thunder, 121-112, in Game 1 of the Western Conference finals.
Two days after an emotional Game 7 win over Memphis, the Thunder had no answer on defense for the 7-foot Nowitzki, who scored 27 of his points in the second half and set an NBA playoff record by hitting all 24 of his free throws.
"I thought Dirk was pretty good," said Thunder coach Scott Brooks, tongue planted firmly in his cheek. "He's been doing it for many years against a lot of good players.
"He's one of the best I've ever seen at that position offensively. A lot of shots you don't think he has a chance to make, but he does."
Toronto Sun

Read More »