Hooped Up | April 24, 2013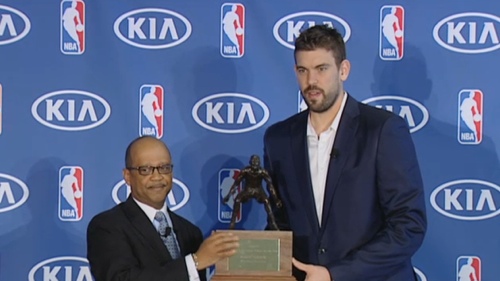 The leagues only Wendigo Marc Gasol has been named the NBA's Defensive Player of the Year. While his individual stats of 1.7 blocks and 1.0 steals per game were not off the charts. Gasol was considered the centrepiece of the Grizzlies defense that held opponents to a league-best 88.7 points per game.
The '05-'06 Spurs were previously the last team to hold opponents below 90 points per game in a season. LeBron James finished second, Serge Ibaka finishing third, Joakim Noah fourth and Tony Allen finished fifth in the Defensive Player of the Year voting respectively.