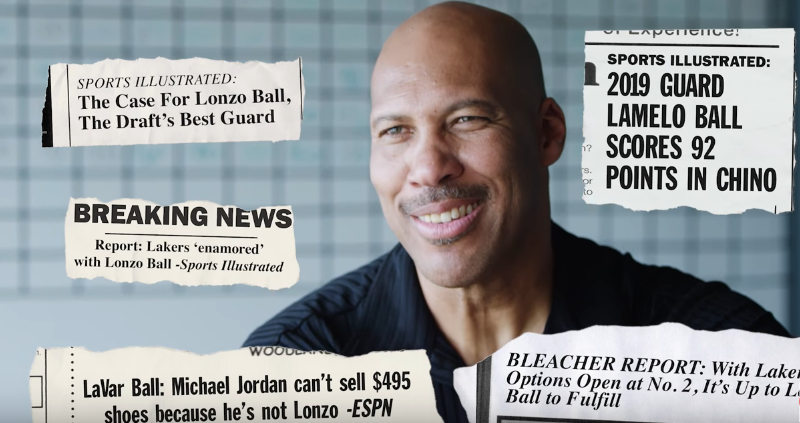 America's most supportive dad LaVar Ball chopped it up with GQ before tonight's NBA Draft to discuss his other two boys and of course Lonzo being potentially selected by the Lakers and how he'll do once in the league.
"And don't think he going to the NBA and be happy to be there. He's going to murder people. I think he'll be a Laker. The only dude who can talk to him is Magic. He's going to put his arm around him and talk to him. Magic won in his first year—as a rookie. That's what Lonzo's going to do. It took Jordan seven years."
Check out the entire interview over at gq.com.