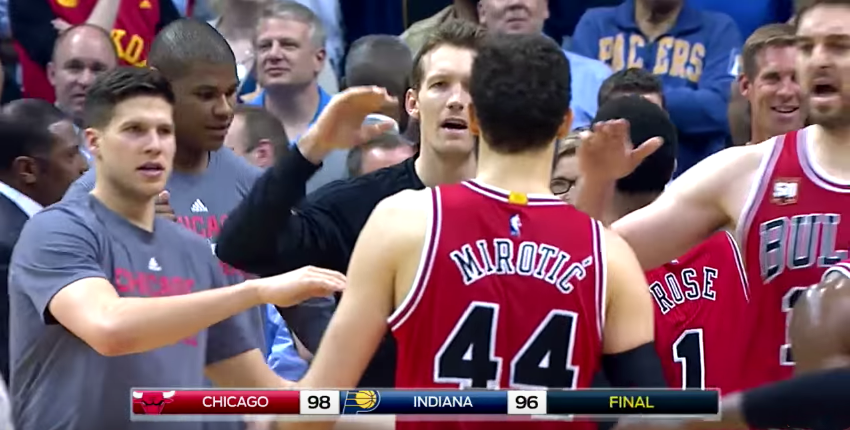 Nikola Mirotic came up big in the Bulls must win game against Indiana. Notching a double-double of 28 points with 10 rebounds to end the Bulls four-game losing streak. The win also pulled Chicago back to .500 and kept their playoff hopes alive.
"(It was) a really ugly fourth quarter on the offensive end," Bulls coach Fred Hoiberg said. We beat them (with) ball screens in the fourth quarter. We were trying to confuse them and slip them out. (Mirotic) was big time all game long and put the ball in Jimmy's hands at the end. Jimmy rose up and knocked down a big shot."
If Mirotic was the starting pitcher, Jimmy Butler was the closer.
MORE HIGHLIGHTS