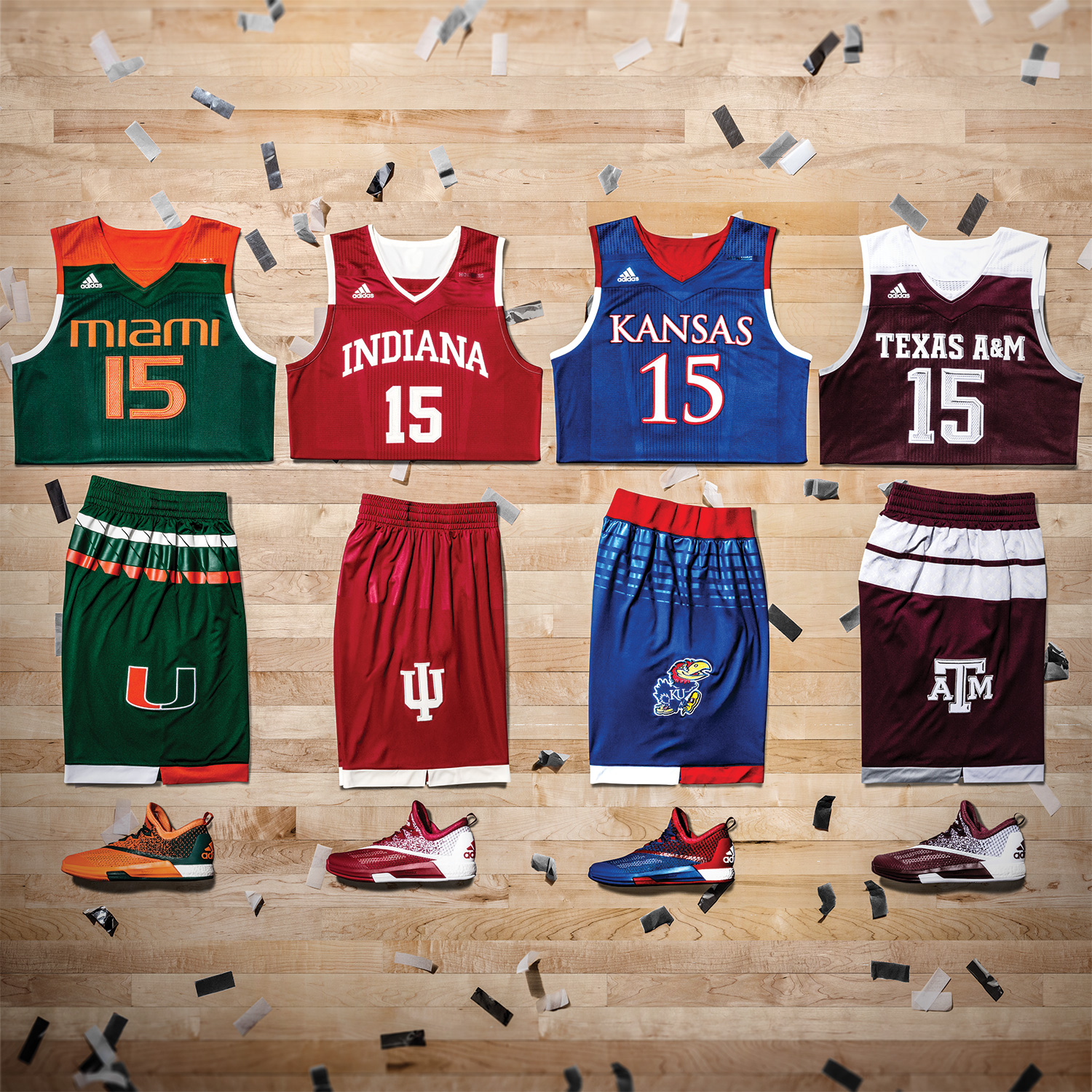 adidas has new uniforms for nine of its college basketball teams to wear during the 2016 NCAA basketball postseason aka March Madness. The 2016 Made in March uniform collection features design elements that honor each team's unique identity and school history.
Teams suiting up in the collection include Arizona State University, Indiana University, University of Kansas, University of Miami, Mississippi State University, NC State University, University of Nebraska, Texas A&M, University of and UCLA.
The 2016 Made in March collection is constructed with dual-color contrasts along the jersey collar and short hem and features terrycloth team logos on the short for sweat management during the game's biggest moments. The design of each short's waistband pays tribute to the school's fans, rich tradition and team pride.