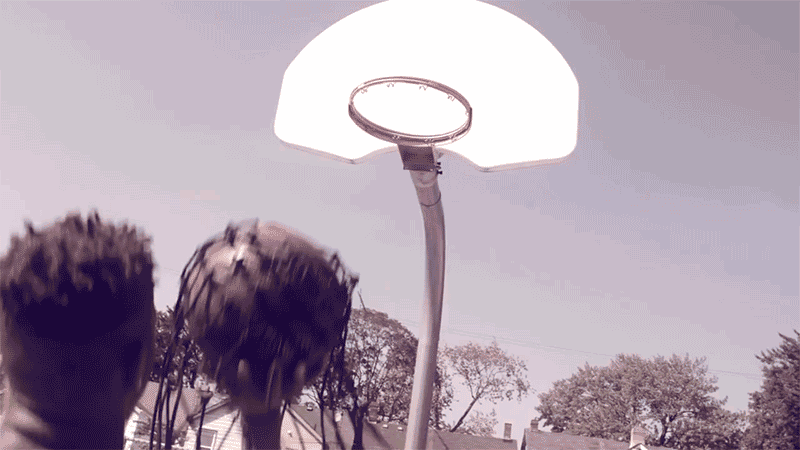 Canadian James Naismith invented the game of basketball and BlackNet based in Toronto aims to make it better with the world's first temporary basketball net. Developed by players for players, this genius product ends the tyranny of playing hoops without hearing the sweet sound of a swish.
"Having net is critical to the dynamic and the flow of the game, as it interrupts the path of the ball. The unique, patent-pending design of Blacknet enables street-ball players to up their game, ensuring they will always hear the sought-after swish," says Founder Jason Smith. With it's specialized custom netting, players use the ball to attach and remove the device, making installation fast, safe and easy, especially for young kids who won't need to rely on grown-ups for help. "Blacknet is on in five seconds, off in two, and your feet never leave the ground."
To install it, all you have to do is make a shot. To uninstall it, you just throw the ball up through the bottom of the net. To get this awesome product, head over to BlackNet.net to learn more.