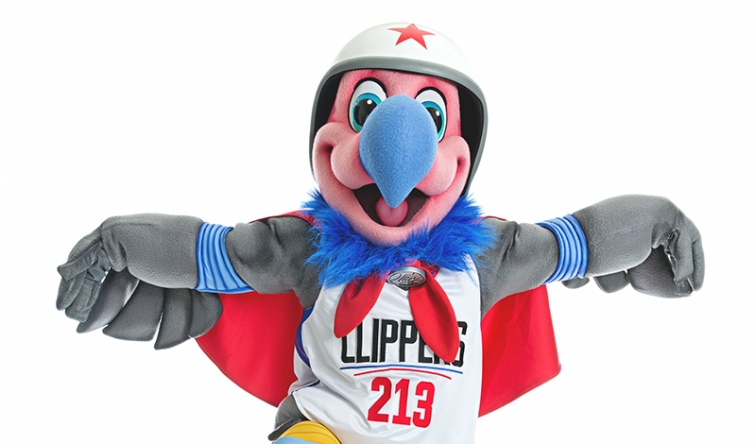 The Clippers have a new mascot and his name is Chuck the Condor. At halftime of their game against the Brooklyn Nets (RIP Brooklyn Knight), the Converse All-Star wearing bird was officially unveiled to the masses.
"Chuck is my wingman, said Clippers owner Steve Ballmer. I am PUMPED that he is officially part of Clipper Nation! Like me, Chuck loves the Clippers, and I want Clipper Nation to follow Chuck, wear shoes like Chuck, and cheer like crazy, JUST LIKE CHUCK!"
Welcome @ChuckTheCondor to Clipper Nation!https://t.co/j4tAxfoOit #HiChuckhttps://t.co/Bv1gm53J0t

— LA Clippers (@LAClippers) March 1, 2016
To make things official, Chuck kinda put on his first halftime show of a few dance moves, poses and a trampoline dunk. BTW, Steve Ballmer also put down a dunk off a trampoline too. Why? Because he's hardcore. JJ Redick was impressed.
Steve Ballmer​ DUNK ALERT!!!

The @LAClippers owner​ caught some SERIOUS air tonight!

(via @FoxSportsWest)https://t.co/XDB4PuOSdk

— FOX Sports: Hoops (@HoopsonFOX) March 1, 2016
"Ballmer was high-fiving people," Redick said. "It seemed abnormally loud for a halftime. I came on the court and everybody was on their feet. I thought Vanilla Ice had done another halftime show or something. But no, it was Ballmer dunking. I saw the replay. It was pretty good."