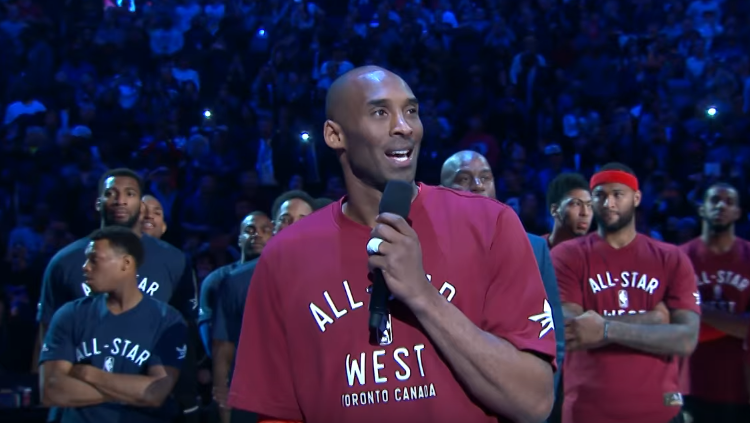 Toronto pulled out all the stops for the last all-star game starring Kobe Bryant. After being introduced to the sold out crowd, Kobe was honored with a tribute video with nice messages from a few superstars and a speech from Lakers legend Magic Johnson.
"Kobe, the road has come to the end," said Indiana Pacers forward Paul George. "You've been an unbelievable mentor to me."
"Thank you for everything you've done for this league," said Detroit Pistons center Andre Drummond. "[You're] the reason I play so hard."
"There's not a lot of guys who come around like Kobe," said Los Angeles Clippers guard Chris Paul. "The game is going to miss you."
"I'm just proud to be your friend, be your brother," said Chicago Bulls forward Pau Gasol.
"Kobe, you did all you could for the game and being a champion forever, a walking legend, we appreciate you," said Oklahoma City Thunder star Kevin Durant.
"Kobe Bean," said Cleveland Cavaliers forward LeBron James, "salute, my brother."
Kobe then had a chance to thank the fans with a short speech while they chanted his name. The Black Mamba retires as the all-time leading scorer and steals leader in all-star game history.
MORE HIGHLIGHTS

H/N LA Times