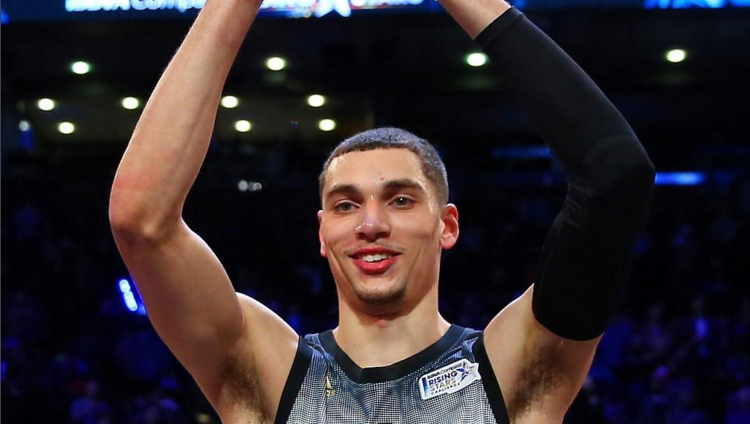 Zach LaVine continued the tradition of Minnesota Timberwolves guards winning the All-Star Rising Stars MVP award. Leading his USA squad to a win over the World with 30 points, seven rebounds and many highlights. Tomorrow the 2015 Slam Dunk champ will be looking for more hardware when he defends his dunk crown.
"I'm excited for tomorrow," said LaVine, who revived interest in the dunk contest with an electrifying performance last year. "I'm ready to put on a show."
Other notable performances from the fun night were by Emmanuel Mudiay (30 points and 10 assists), Kristaps Porzingis (30 points), Andrew Wiggins (29 points), Mario Hezonja (19 points and 10 rebounds) Jordan Clarkson (25 points) and Dwight Powell (12 points and 11 boards).
MORE HIGHLIGHTS