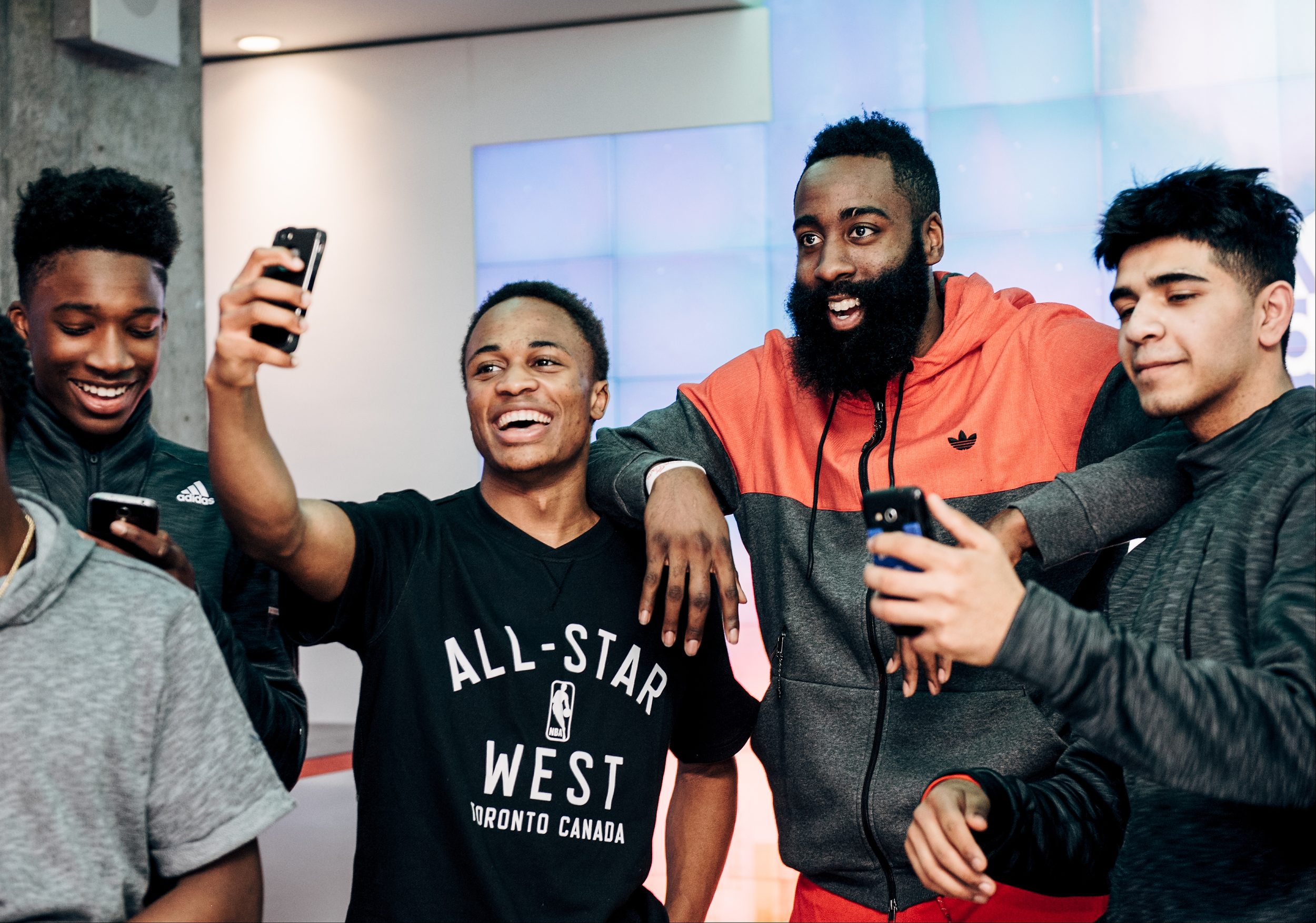 adidas kicked off NBA All-Star Weekend in Toronto, by giving fans a chance to meet all-star guards James Harden and Kyle Lowry at the adidas Store in Dundas Square.
On Friday Harden treated basketball players from Bill Crothers Secondary School to an all-access pass to the adidas VIP Suite for an intimate experience with Harden where he joined the players for a photo shoot, one-on-one conversation and an exclusive revealing of unreleased kicks.
Two-time NBA All-Star Kyle Lowry met with fans at the adidas Store in Dundas Square Friday morning for autographs and pictures.