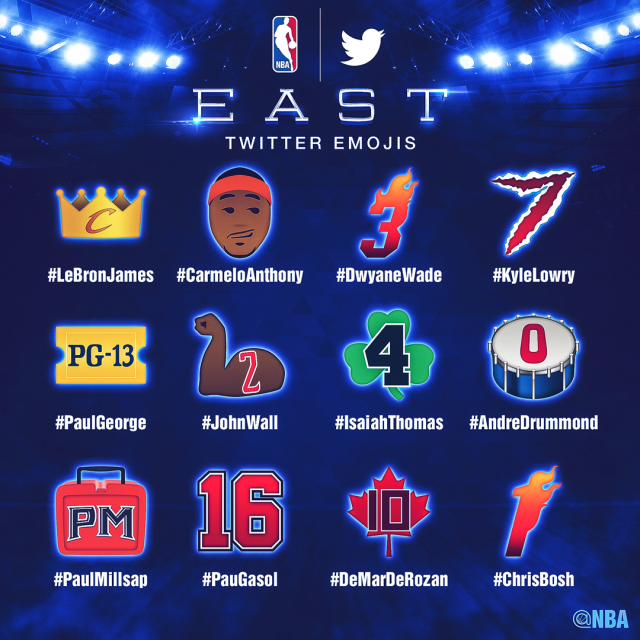 Proving they know social media the best in pro sports, the NBA has created a personalized twitter emoji for each player participating in the 2016 All-Star game in Toronto. ?
In a progressive move to increase audience engagement, the league has partnered with Twitter to trigger each player's special emoji when their first and last name with a hashtag is tweeted. So for example if you tweet #LeBronJames, you get a crown. As a fun bonus, the NBA TNT crew also got their own emojis too.
The personalized emojis will also play a role in the All-Star MVP Award for the first time. At the start of the fourth quarter of Sunday's NBA All-Star Game, fans can register MVP votes during a 30-minute window by tweeting #KiaAllStarMVP and #firstnamelastname in the same tweet.
Get in on the fun while it last, as of Monday the feature will be deactivated.