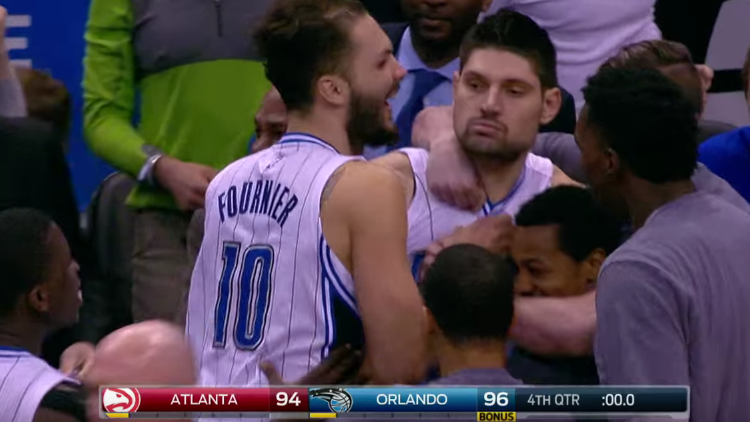 Nikola Vucevic rescued the Orlando Magic and sunk the Hawks with just with 2.2 seconds left. Nailing a fadeaway jumper at the buzzer that was followed by a mean mug celebration.
"I'm just glad we got the win," Vucevic said. "After a rough month with a lot of losses it's good to come out and win against a good team like the Hawks are."
Vucevic finished the night with 22 points and nine rebounds.