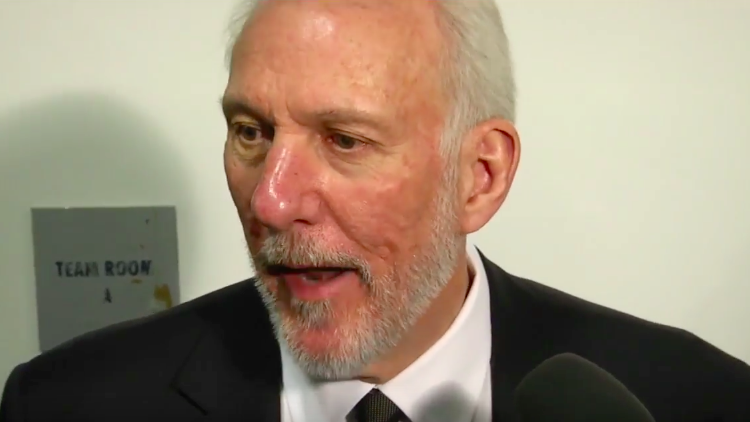 We all expected the best game of the season when the Spurs and Warriors locked horns in Oakland last night, but all we got was a Dub city beatdown to keep Golden State undefeated at home. Despite the thrashing, Gregg Popovich kept his sense of humour during his postgame interview. The last team the Warriors blew out by 30 was the Cavaliers, leading head coach David Blatt to be unjustly fired. So Pop decided to deliver the perfect joke in light of the situation to defend the former Cavs coach.
Popovich: "I'm glad my general manager wasn't in my locker room or I might've gotten fired."

— Marc J. Spears (@SpearsNBAYahoo) January 26, 2016
And that's why Pop's the best.