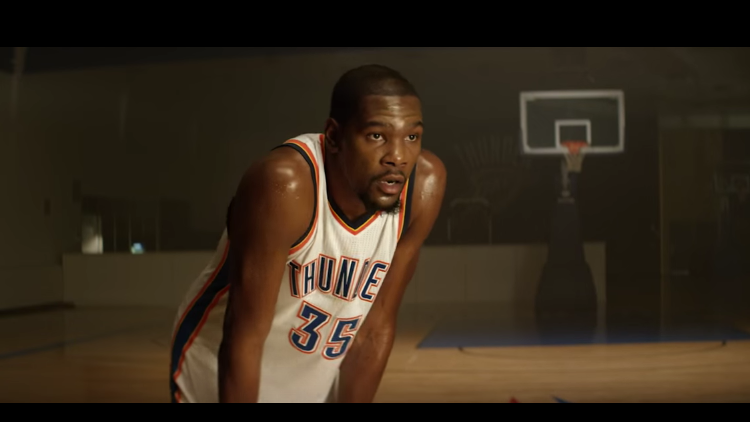 Oklahoma City Thunder superstar Kevin Durant stars in his first commercial for Panini America since entering a deal with the trading card company. More from Panini America:
"He is an NBA MVP. A Four-Time NBA Scoring Champion. An Olympic Gold Medalist and the leader of the NBA's Oklahoma City Thunder. Every time Kevin Durant steps on the floor something magical happens and there is nothing more that he loves than the game of basketball.
As a bored young kid, Simon waits for his dad to finish cleaning the Oklahoma City Thunder gym, he begins playing with his Panini America Kevin Durant NBA trading cards and what happens next is amazing.
As you'll see in this exclusive world-premiere extended video from Panini America, the exclusive Trading Card Partner of the NBA and the exclusive trading card and memorabilia partner of Kevin Durant."